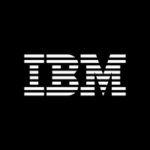 Website IBM
At IBM, work is more than a job - it's a calling. To build. To design. To code. To consult. To think along with clients and sell. To make markets. To invent. To collaborate.
Start Date: October 3, 2022
End Date: October 4, 2023
Requirements
Required skills (maximum of 6): Proficiency with Microsoft OfficeGood organizational skills and communication / people skillsTechnical aptitude- can learn Security concepts if they don't already possess them (ie. understand the project's goals, understand what Microsoft Azure is and its role in our project, be able to grasp at a high level how the solution works)Basic Powershell skills (a Plus)Interest in Identity Management and related concepts would be a plusAssist customer with the B2B Identi
Does not need to be on-call.
Weekend coverage is not required.
Travel is not required.
S2RW95 | August 8, 2022