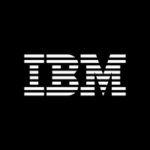 Website IBM
At IBM, work is more than a job - it's a calling. To build. To design. To code. To consult. To think along with clients and sell. To make markets. To invent. To collaborate.
Start Date: October 10, 2022
End Date: May 26, 2023
Requirements
Required skills (maximum of 6): "The Chief Product Officer (CPO) is to the business's product what the Chief Technology Officer is to technology, or what the Chief Sales Officer is to Sales. The CPO must be a visionary and an avid evangelist of the product as well as a great leader and supervisor.The responsibilities of the CPO are inclusive of product vision, product strategy, product design, product development, and product marketing. Similarly, the CPO must display strong influence in the man
Does not need to be on-call.
Weekend coverage is not required.
Travel is not required.
S2RYQW | September 23, 2022