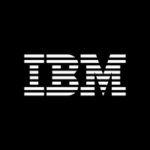 Website IBM
At IBM, work is more than a job - it's a calling. To build. To design. To code. To consult. To think along with clients and sell. To make markets. To invent. To collaborate.
Start Date: October 3, 2022
End Date: May 1, 2026
Requirements
Required skills (maximum of 6): "Project Management experience in managing 4G/5G core infrastructure projects. Prior experience in leading end to end teams on Network Cloudification solutions Experience in project leading an architecture governance team comprising stakeholders from the client, IBM and third parties Experience in working with client stakeholders from different (sub) organizations to identify, define and prioritize use cases and functional and non-functional requirements and mappi
Does not need to be on-call.
Weekend coverage is not required.
Travel is not required.
S2RYVB | September 24, 2022