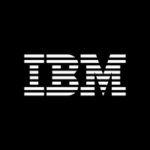 Website IBM
At IBM, work is more than a job - it's a calling. To build. To design. To code. To consult. To think along with clients and sell. To make markets. To invent. To collaborate.
Start Date: October 3, 2022
End Date: October 6, 2023
Requirements
Required skills (maximum of 6): Minimum 10 years' experience in the IT industry out of which 7 years in Project management & Business change management.• Holds a bachelor's degree in any engineering discipline.• Experience in deployment of wide area networks and cloud-related infrastructure services. Managing data centers and relocation of services from DC to DC. • Experience in managing medium complexity projects which requires some basic understanding of networking, IP addressing, VoIP technol
Does not need to be on-call.
Weekend coverage is not required.
Travel is not required.
S2RYHZ | September 18, 2022