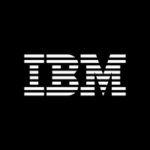 Website IBM
At IBM, work is more than a job - it's a calling. To build. To design. To code. To consult. To think along with clients and sell. To make markets. To invent. To collaborate.
Start Date: October 3, 2022
End Date: September 29, 2023
Requirements
Required skills (maximum of 6): Must be able to work business hours and speak ArabicMust Speak local language as well as EnglishWork with in-market local team (incl. BM 3.3 Implementation Squad) responsible for BM3.3 readiness efforts, identifying in-country goals and advising on readiness activities to support meeting these goalsWorking with the Implementation PM on the co-ordination of localization and delivering upon the deployment checklist.Support and drive change at market-level across the
Does not need to be on-call.
Weekend coverage is not required.
Travel is not required.
S2RYZX | September 26, 2022