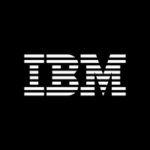 Website IBM
At IBM, work is more than a job - it's a calling. To build. To design. To code. To consult. To think along with clients and sell. To make markets. To invent. To collaborate.
Start Date: October 3, 2022
End Date: October 6, 2023
Requirements
Remote position Max cost Minimum Qualifications: 3-5 years of experience operating with at least one cloud provider, preferably GCP, AWS, or Oracle • At least one associate level cloud certification (AWS solutions architect, GCP Associate Cloud Engineer, etc.) • • Strong understanding of: Cloud security industry standards and best practices (CSA CCM, CIS ◦ benchmarks, etc.) ◦ Linux, MacOS, and Windows internals Operating and maintaining tools across Cloud security technology stack (CSP
Does not need to be on-call.
Weekend coverage is not required.
Travel is not required.
S2RYP7 | September 22, 2022