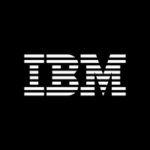 Website IBM
At IBM, work is more than a job - it's a calling. To build. To design. To code. To consult. To think along with clients and sell. To make markets. To invent. To collaborate.
Start Date: October 3, 2022
End Date: October 6, 2023
Requirements
Remote Position max Cost someone primary very well versed on configuring palo alto firewalls and setting up palo alto panorama servers SaaS based. would like someone with a security background CCNP security or CCIE security.
Does not need to be on-call.
Weekend coverage is not required.
Travel is not required.
S2RYP8 | September 22, 2022