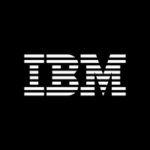 Website IBM
At IBM, work is more than a job - it's a calling. To build. To design. To code. To consult. To think along with clients and sell. To make markets. To invent. To collaborate.
Start Date: December 12, 2022
End Date: June 30, 2023
Requirements
Required skills (maximum of 6): "• 6-8 years of relevant information security experience• Prior experience in partnering with cross-functionalteams to deliver impactful security initiatives• Prior experience with threat modeling, security designreviews, and security architectural concepts• Expertise across common information securitymanagement frameworks, such as ISO/IEC 27001, ITIL,COBIT, NIST, including 800-53 and CybersecurityFramework is preferred• Any recognized security certifications, e.g
Does not need to be on-call.
Weekend coverage is not required.
Travel is not required.
S2S4ZB | November 26, 2022