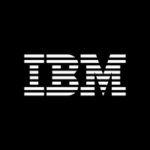 Website IBM
At IBM, work is more than a job - it's a calling. To build. To design. To code. To consult. To think along with clients and sell. To make markets. To invent. To collaborate.
Start Date: October 10, 2022
End Date: September 29, 2023
Requirements
Required skills (maximum of 6): "Windows 11 Desktop specialist with the following skill sets:• Advanced knowledge of Windows desktop platforms (Windows 10 and Windows 11)• Advanced knowledge of PowerShell scripting• Intermediate troubleshooting knowledge• Strong research and development background• Excellent documentation skills• Demonstrated experience with large scale software delivery solutionso Experience with developing packages for IBM BigFix a big plus• Intermediate knowledge of networkin
Does not need to be on-call.
Weekend coverage is not required.
Travel is not required.
S2RYV9 | September 24, 2022