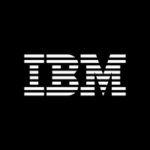 Website IBM
At IBM, work is more than a job - it's a calling. To build. To design. To code. To consult. To think along with clients and sell. To make markets. To invent. To collaborate.
Start Date: August 22, 2022
End Date: September 1, 2023
Requirements
Required skills (maximum of 6): (1) Experience leading Testing process of a complex data landscape and guide and mentor the team(2) Experience Organizing the testing process for data landscape involving healthcare data(3) Experience Planning, coordination, and control of the various test activities(4) Hands on experience in development and definition of suitable test methods and test tools(5)Experience in Technical management and control of the testing team(6) Proficient in SQL(7) Design , Build
Does not need to be on-call.
Weekend coverage is not required.
Travel is not required.
S2RW8Z | August 8, 2022