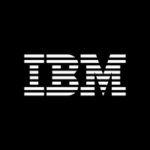 Website IBM
At IBM, work is more than a job - it's a calling. To build. To design. To code. To consult. To think along with clients and sell. To make markets. To invent. To collaborate.
Start Date: September 5, 2022
End Date: September 29, 2023
Requirements
Required skills (maximum of 6): Applications developed on Pega,Hands on experience on Pega PRPC rules,Strong knowledge on Pega Roles and Admin Functionalities.Hands on experience Automation using Selenium. Should be able run the automation scripts and fix the issues with scripts after offshore is closed for the day.Strong Knowledge on testing and understanding healthcare customer service applications on Payer claims.Strong healthcare domain knowledge.The candidate should also have expertise on t
Does not need to be on-call.
Weekend coverage is not required.
Travel is not required.
S2RW54 | August 6, 2022