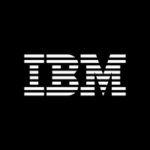 Website IBM
At IBM, work is more than a job - it's a calling. To build. To design. To code. To consult. To think along with clients and sell. To make markets. To invent. To collaborate.
Start Date: July 4, 2022
End Date: July 28, 2023
Requirements
Required skills (maximum of 6): 5+ years of experience in Software UI Testing/QA Engineer experience5+ years of working with Test Automation tools: Selenium, Cucumber, JMeter4+years of experience of SQL (specifically PostgreSQL) and Object-Oriented Programming language (Python, C#, Java).Experience building out browser-based UI Test Automation frameworks and test suites used in production websites (Jest, Puppeteer, Cypress)Experience with industry standard automation and development tools, with
Does not need to be on-call.
Weekend coverage is not required.
Travel is not required.
S2RQM4 | June 16, 2022