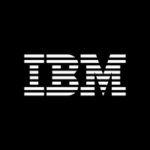 Website IBM
At IBM, work is more than a job - it's a calling. To build. To design. To code. To consult. To think along with clients and sell. To make markets. To invent. To collaborate.
Start Date: October 3, 2022
End Date: October 6, 2023
Requirements
Required skills (maximum of 6): "Experience with ReadyAPI's Smartbear product Experience in data validation testing using automation (4 years) Experience with X-Query, X-Path, XSD, and XML (4 years) Experience with SOAPUI for making back-end calls and REST calls Experience with Azure DevOps (Former TFS), ALM Quality Center, or similar SDLC tool Experience using SQL query language to build and execute queries for testing and data preparation purposes Experience handling various file formats as so
Does not need to be on-call.
Weekend coverage is not required.
Travel is not required.
S2RYHV | September 18, 2022