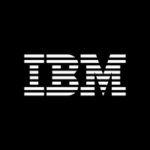 Website IBM
At IBM, work is more than a job - it's a calling. To build. To design. To code. To consult. To think along with clients and sell. To make markets. To invent. To collaborate.
Start Date: December 1, 2023
End Date: November 30, 2024
Requirements
Required skills (maximum of 6): • Technical solid knowledge of Optim • Competent understanding of Test Data Management related to data security, data masking, synthetic data creation and test data strategy planning.• Experience on DB migration/consolidation projects• Competent in TDM functions like data masking, data provisioning, sub setting, profiling, data mining, data handling, data management • Collaborates with subject matter experts and data stewards to identify PII definitions, data stra
Does not need to be on-call.
Weekend coverage is not required.
Travel is not required.
S2SWYR | November 20, 2023