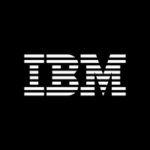 Website IBM
At IBM, work is more than a job - it's a calling. To build. To design. To code. To consult. To think along with clients and sell. To make markets. To invent. To collaborate.
Start Date: October 10, 2022
End Date: December 31, 2023
Requirements
Required skills (maximum of 6): "• 7-8 years of experience in IT industry as Quality Analyst with full SDLC experience – designing, developing and implementing test plans, test cases and test processes.• 5 years of experience working in complex projects for Banking industry in an Agile and DevOps delivery environment.• Need 2+ years of experience working in Banking Payment domain products like Real time Payments (Zelle , FTM , MTS etc)• Experience writing and executing detailed test plans, test
Does not need to be on-call.
Weekend coverage is not required.
Travel is not required.
S2RYQS | September 23, 2022