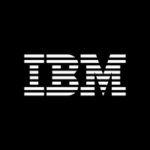 Website IBM
At IBM, work is more than a job - it's a calling. To build. To design. To code. To consult. To think along with clients and sell. To make markets. To invent. To collaborate.
The Weather Company, an IBM Business is seeking an Ad Operations Campaign Manager. The Campaign Manager is a key contributor to the Ad Sales Organization and is responsible for successful campaign execution and optimization to meet delivery and performance goals. This is a multidisciplinary position, blending elements of operations, technology, and analytic under Ad Operations.
The Campaign Manager will work with various internal teams (Yield Management, Ad Systems, and others) and external teams on the vendor and client-side to manage standard to large strategic accounts across all digital platforms (web, mobile app, video and tablet app).
This position is contract-to-permanent.
Responsibilities
Act as post-sales operations expert partnering closely with Sales and Ad Trafficker to ensure flawless campaign execution and delivery.
Work closely with internal and external teams to translate customer requirements into actionable functional and technical requirements to be executed by the customer's advertising initiatives.
Act as point of contact for troubleshooting for any issue where advertising campaigns might impact including creative issues, delivery concerns, product execution and configuration, QA, site performance impact, and campaign setup.
Analyze and reconcile third party delivery for proper billing every month.
Provide guidance to Sales on campaign setup, delivery and performance optimizations. Understand common KPIs, conversions, inputs, calculations and outputs required for any new strategic campaign implementation.
Continuously monitor campaign delivery and performance and communicate recommendations for optimizations and up-sell opportunities.
Lead weekly pacing calls with assigned Sales teams.
Utilize various analytic and targeting systems (DFP, Ad-juster, MOAT, IAS Lotame, Comscore, Nielsen, Omniture, etc.) to analyze and troubleshoot campaign delivery and performance.
Perform wrap-up analysis reporting, pulling in various sets of performance data and metrics to help tell a story to the client about how the campaign performed and help recommend best practices for future campaigns.
Provide additional ad hoc analysis for gain visibility and insight into various cross-sections of business verticals and ad products to optimize performance
Required Professional and Technical Expertise
At least 2 years' experience managing complex operational processes in online advertising or related industry.
Strong project management skills.
Excellent written and verbal presentation skills.
Working knowledge of campaign lifecycle management, ad sales process and familiarity with online advertising ecosystem.
Demonstrated understanding of ad systems and technologies including Doubleclick, Operative, Yieldex or similar systems and technologies.
Preferred Professional and Technical Expertise
Publishing or a similar industry experience
Experience with Excel and analyzing data
Working knowledge of ad server (Google) and order management system (Operative One)
Experience managing performance driven strategic campaigns
Working knowledge of MOAT, Omniture, Nielsen, Comscore, or Lotame